Movie time that led to onslaught of nostalgia
In previous blogs i wrote about food experience, trek hacks and college trip; just a recap for those who visit my blog for first time. Today I am going to share with you something personal, something which is very close to my heart, but I won't admit. Movie time!!!!!!
Before I indulge more details let's play a game. I want you to forget the recent multiplex that you visited; just for few minutes erase those memories. Now let's start the game. Game rule is very simple: Erase what you know and Imagine what you read! So lets start.

Imagine that you are seated in a auditorium . Front of you is a big white curtain, which covers 70% of big wall in front of you. The auditorium has stalls and a balcony. You are seated in middle row of balcony. Top of you is a long stand 50 years not cleaned fan; whose life span you are unsure of, swinging from side to side. Behind you is exit and above exit room is a projector room. The specialty of exit is it does not have a door BUT curtain……… 'why do you even need a door is out of my understanding'. The seats are normal chairs of 90's style and they do not have cushions…… 'Honestly bud!! You have not come to relax but watch, if you want to relax go home!' Now the best part. Around you there are lots of noises, one from annoying ads jingles and other one is very typically irritating. That noise is formed when the bottle opener is moved along lids of glass soda bottles. And your favorite movie starts but here's a catch; Lights off and the movie has started, Time comes for hero's entry and back views and side view of hero is shown but as he was about to turn in front some silhouette of people who came late for shown comes in front of you, About time huh. These people take minutes to find their seats and for those few minutes you miss the movie because link is broken duh!! Time for interval noted by a bell ringing and along that the irritating noise. This, my friend is a great formula for chaos.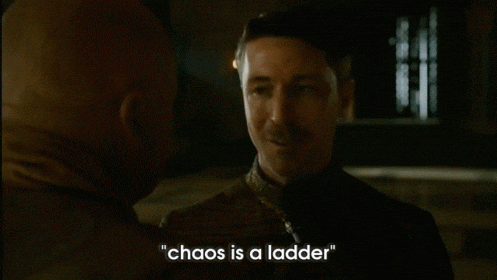 Movie finished,exited the auditorium.

What I Shared and you imagined is nothing but my childhood. Movie time of my childhood was exactly the same. Half the time i was petrified by the fan above me than missing out on movie, 'Priorities!!' One thing i missed Interval was incomplete without a pack of popcorn. And mind you these auditoriums did not have A/c's. So, for my parents importance of seat = Range of fan + Clear view of the curtain. Hence, we were not allowed to be late; movie is at 6 then we reach by 5.

As we grew up, we stopped visiting these auditorium/theater/talkies and started visiting multiplex/cinemax.

Fast forward to present. ✌
Today my sister and I decided to watch a movie named URI ….. No spoilers, Go watch the movie!
We read and heard amazing reviews about it, so after work we decided to watch the movie. We went to Alka Talkies. As stepped on this talkies i became nostalgic.
This talkies had all ingredients of Theater I visited during childhood to watch movies. In compound it had 2 tickets windows and only one was open. It sells only two tickets balcony and stalls, outside of compound was a stall that sold salted peanuts. In compound and in front of entry gate is gate to entry lobby of talkies, which was closed. Fast forward, we entered balcony and seated on our respective seats. And the balcony was similar to my memory. And how can I forget that fan. I felt that I am reliving my childhood.The movie started. I am not exaggerating but the movie was so amazing that everyone was invested into movie. All of us were so into movie that even though national anthem was not included in movie but after movie was finished, one guy from theater shouted Vande and each and every person reverted and resonated with Mataram. That's the power the movie had. 😍

One more Funny experience happened in talkies but I won't share it here.😁😁

————————————- The End ————————————-
And that's a rap up. Do share you views in comments below. See Ya!!😎